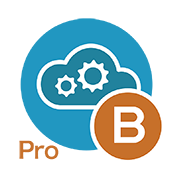 Get the latest BESST Pro tool now!
If you are a dealer and interested to the usage of BESST Pro, then please download this software here and contact your brand owner for an invitation code to register, or if you have already had a BESST account you can log in with that directly.

Connect BESST Pro to the e-bike and get access to the useful information from PC to solve problems such as software update, system test and system diagnosis. Besides, parameter adjustment is available according to your preference and road conditions.

BESST Pro only supports the products certified by BAFANG in a list of matching system, which is kept up-to-date constantly. If the product is not listed, it will be incompatible with BESST Pro. Additionally, note that BAFANG products released prior to the implementation of EN 15194:2017 regulations are not supported by BESST pro as well. Please contact service@bafang-e.com for the detailed list of matching system.
Tips:
The current version includes Chinese, English, Czech, Dutch, German and Italian.

The BESST Pro is primarily intended for dealers, which can provide parameters adjustment and firmware update functions.

If you need SN input or other functions, please go to the BESST tool page to download and use the existing BESST software.